The Portage Learning and Literacy Centre is a not-for-profit, charitable organization providing individuals of the Central Plains region with opportunities to realize their literacy, educational, employment, and life goals through a positive and supportive environment. Our main activities include programs in Adult Education, and Specialized Programs for employment, work experience, and settlement services.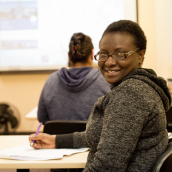 Adult Education
The Portage Learning and Literacy Centre is an accredited Adult Learning Centre through Manitoba Education and Training and the Adult Learning and Literacy Branch. Our services are offered to everyone living in the Central Plains region. The Centre offers the Mature Grade 12 High School diploma, individual credits, upgrading and literacy, which includes computer skills. A fully subsidized on-site daycare is available for students attending classes at the Portage Learning and Literacy Centre. Classes run from September through June.
Education Details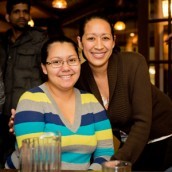 Specialized Programs
The Portage Learning and Literacy Centre offers settlement services and language training for newcomers to Canada through Newcomer Settlement Services. We also offer Employment Assistance Services for all residents of Portage la Prairie and surrounding areas, and a 13-week Work Experience Program for youth (ages 15 to 30). Throughout the year, we offer short-term training programs such as Manage Your Money workshops, and support programs including Care for Newcomer Children (for children of parents attending ESL classes).
Program Details