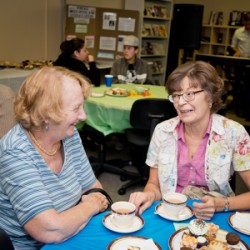 LITERACY INSTRUCTOR
The Portage Learning and Literacy Centre is currently seeking to hire a full-time (33 hours/week) Literacy Instructor. We are looking for a patient individual who has a desire to support adult learners improving their basic skills through instruction. The Literacy Instructor is employed by the Portage Learning and Literacy Centre in partnership with Manitoba Institute of Trades and Technology, with funding made available through Adult Learning and Literacy (Government of Manitoba). This position also includes benefits after 3 months of employment.
QUALIFICATIONS
The ideal candidate will have the following qualifications:
• Knowledge/awareness of the PLLC and its various programs
• Familiar with the needs of adults, and adult learning principles or willingness to learn
• Excellent writing and communication skills as well as a general understanding of Math
• Capacity to work in a self-directed manner and collaborate with others in a team setting
• Excellent organizational and time management skills, attention to detail and ability to meet deadlines
• Fluent in the use of computers with Windows-based operating system and experience with Microsoft Office
• Ability to maintain confidentiality, including a secure filing system
RESPONSIBILITIES
The ideal candidate will be expected to:
• Use a range of literacy programming to meet the needs of learners.
• Monitor and document learner progress, including attendance
• Deliver and adapt instructional methods and materials to meet learners' varying needs, abilities, and interests, employing instructional techniques that are appropriate and effective for the individual learner and setting.
• Create a stimulating, non-threatening environment that encourages learners to develop feelings of self-worth, dignity and respect for staff and others.
Email us to request a full job description, if needed.
Please submit a cover letter and resume to: laurie@pllc.ca
Application deadline: January 14, 2022
We appreciate the interest of all applicants. Only those selected for interview will be contacted.
Youth Program Facilitator – contract for up to 10 weeks