Portage Work Experience Program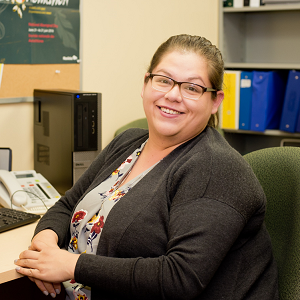 Program Overview
The Portage Work Experience Program is a 12-week youth employment program that provides work experience to assist youth to overcome barriers to employment and develop a broad range of skills and knowledge in order to participate in the current and future labour market as well as promote education and skills as being key to labour market participation.
Eligible applicants selected for participation will receive work placement for 12-weeks, compensated at minimum wage (MB) or greater, and will develop the necessary skills and knowledge to transition successfully to the labour market, or return to school. This year, PLLC aims to support 10 youth participants (between age 15 and 30 years) from Portage la Prairie and surrounding area.
The Portage Work Experience Program is a new program offered through the PLLC, with funding made available through Employment and Social Development Canada.
Participants and Employers  
PLLC is seeking employers in the Portage la Prairie area to accept a Portage Work Experience participant in their workplace. PLLC welcomes participation from all community employers.  Each participant will be motivated to work and closely supported and monitored by the PLLC's Portage Work Experience Program Coordinator.
PLLC requires commitment from the employer to train, support and supervise the Portage Work Experience participant as well as notify PLLC's Portage Work Experience Program Coordinator of any issues or concerns with their employee. This work experience will serve to enhance the employability and occupational skills of the participants.
Participants are required to attend work experience for up to 8 hours a day for 30-40 hours per week for 12 weeks. Participants will be paid by the employer, and PLLC will reimburse the employer based on timesheets and invoice(s).
Although it is not a requirement, PLLC urges employers to consider continued employment of the participant following the end of their placement.
For more information or to register as an employer or participant, please contact the Program Coordinator at 204-857-6304 ext. 267.