Portage Work Experience Program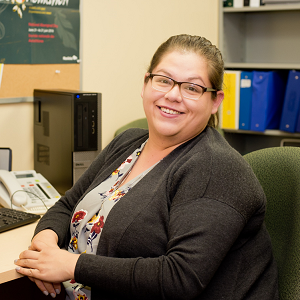 Program Overview
The Portage Work Experience Program offers youth (between 15 and 30 years of age) a 13-week paid work experience to assist in overcoming barriers to employment and develop a broad range of skills and knowledge. A goal of this program is to help youth participate in the current and future labour market as well as promote education and skills as being key to labour market participation.
Eligible applicants selected for participation will receive full-time work placements for 13 weeks, compensated at minimum wage (MB) or greater, and will develop the necessary skills and knowledge to transition successfully to the labour market, or return to school. This year, from April 2018 through March 2019, the PLLC will support at least 20 youth participants from Portage la Prairie and surrounding area.
The Portage Work Experience Program is a program offered through the PLLC with funding made available through Employment and Social Development Canada.
Participants and Employers  
The PLLC is continuously looking for interested employers in the Portage la Prairie area to accept a participant in their workplace. We welcome participation from all employers in the Central Plains region. Each participant will be work-ready, but also closely supported by our Portage Work Experience Program Coordinator.
The PLLC requires commitment from the employer to train, support and supervise the Portage Work Experience participant as well as notify our Program Coordinator of any issues or concerns with their employee. This work experience will serve to enhance the employability and occupational skills of the participants.
Participants are required to attend their work experience for up to 8 hours a day for 30-40 hours per week for 13 weeks. Participants will be paid by the employer, and the PLLC will reimburse the employer based on timesheets and invoice(s).
Although it is not a requirement, the PLLC urges employers to consider continued employment of the participant following the end of their placement.
For more information or to register as an employer or participant, please contact the Program Coordinator at 204-857-6304 ext. 267.
Indigenous Adult Health Internship Program – September 10 through to December 14, 2018.
The PLLC, in partnership with Southern Health-Santé Sud and other agencies, is currently recruiting eligible participants for a 14-week work placement program that includes two weeks of pre-employment training. The goal is to provide adults with support and guidance to either return to the education system, enroll in training opportunities or obtain employment. The program takes place from September 10 to December 14, 2018. For more information, contact the Portage Work Experience Program Coordinator at 204-857-6304 ext. 267.